Aram Jacques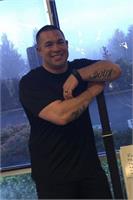 Aram Jacques instructs the following:
Functional training using TRX straps and your body weight for an ultimate Full body and Core workout! Come check it out!




Functional fitness prepares you for everyday movements. Learn proper technique and form for exercises using a Barbell! Add in tire flips and Sledge hammer exercises and you're toast!