Dara Smith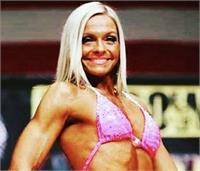 Dara Smith instructs the following:
You will need your boxing gloves for this Signature Kick A** workout. Sweat, hard work and lots of punching! Condition yourself to move quicker, perform faster and drop body fat with this class!




This is a fast pace, FAT burning cardio circuit! The Trainer focuses on limited breaks while pushing you from exercise to exercise. A great morning workout!




Functional fitness prepares you for everyday movements. Learn proper technique and form for exercises using a Barbell! Add in tire flips and Sledge hammer exercises and you're toast!




Great class for any client that wants to strengthen their core and low back.