Mandy Camus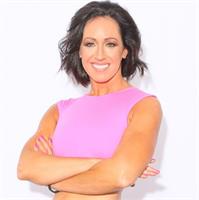 Mandy Camus instructs the following:
Functional training using straps and your body weight for an ultimate Core workout! Come check it out!




TF - BOOTCAMP is our signature class!

This is not your "traditional bootcamp" you will find on every street corner. This class is about efficiency in movement and truly transforming your fitness level and physique. These adaptations are accomplished through a scientific approach to high intensity circuit-style stations. Embrace the power of sprints, and weight training, along with powerful bodyweight movements for maximum calorie burn and fat loss. You'll be faster, stronger, and all around more athletic! All levels welcome. Exercises are modified for beginners to Advanced level participants.




HIIT stands for High Intensity Interval Training! Exercises performed as fast as you can for a small amount of time, with timed active recovery in between.