Dan Sperling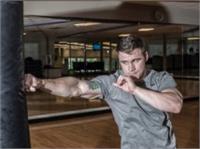 Dan Sperling instructs the following:
Get your quick feet ready! Cone work, ladder drills and speed work will get you a great workout while also improving your athletic abilities!




Get in PRIME CONDITION with this plyometrics class! This is a fast pace conditioning workout, that challenges your inner athlete! Get ready to change directions quickly.